NeighborImpact Community Impact Measurement Project
​VOLUNTEERS STILL NEEDED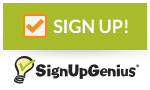 *ALL volunteers will receive food at the trainings and a free NeighborImpact Volunteer T-Shirt to thank you!
NeighborImpact is conducting a comprehensive community impact study in the North East section of Bend. This survey will measure your experiences living in Bend and is part of a nationwide effort on behalf of NeighborWorks America, a federally chartered nonprofit agency allied with the U.S. Department of Housing and Urban Development. NeighborImpact is working closely with volunteers to administer the survey.

Volunteers will be dispersed to North East Bend between now and the end of May 2016. All volunteers will be clearly identified with name badges and information about NeighborImpact as well as the survey.

This is the second time that this survey has been conducted in this area. The initial survey was done throughout the summer of 2013. The purpose of conducting this survey a second time is in an attempt to measure changes and consistencies in resident experiences. Residents not at home during a visit will have the option of completing the survey online, mailing or dropping their survey by the NeighborImpact Bend office.
QUESTIONS? Contact Meredith Berrigan at 541-323-6561 or meredithb@neighborimpact.org.
If you are a resident in the area we are surveying,
and have received a request to complete the survey, please click here